Learn & Master the Art of Digital Marketing
Join the Growth Masters Union
Become a Digital Marketing Expert/Master, Upskill yourself with Industry Trending Digital Marketing Course. Learn 15+ Growth Modules directly from experts right from website designing to Advanced concepts of Digital Marketing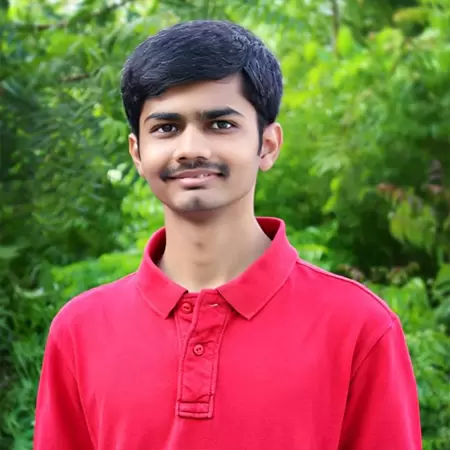 Creative Graphic, Website & UI/UX Designer, Founder 8FX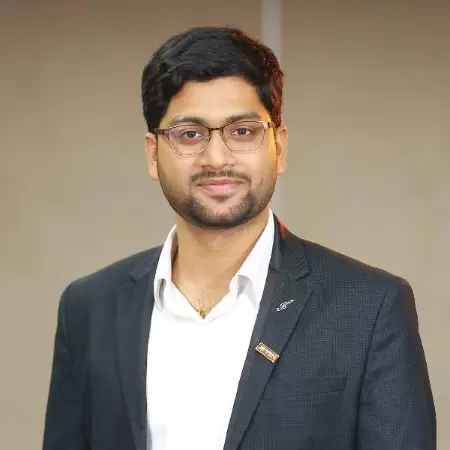 Social Media Specialist, Digital Marketer, Founder DigitalConnect

Register before Sept 23 & unlock Bonuses worth ₹20,000
Register before Sept 23 & unlock Bonuses worth ₹20,000
GrowthClub Private Community Access
Checklists, Email Templates
300+ Growth Tools Mastery
Time is running out, Grab your spot fast!
ATTENTION: Register before Sept 23 & unlock Bonuses worth ₹20,000 This offer is limited to first 100
Digital John has 6+ years of corporate digital marketing experience. He has enabled the team of many corporates in digital domain through his vast knowledge and experience. He delivered training for Amazon NGO, Impact Foundation, National Academy of Agricultural Research Management – Hyderabad, Supar School.
Founder & Head Trainer here, who has Helped more than thousand students learn, implement and make digital marketing as their career. I consult with startups and corporates, helping them in getting leads. Right now, I came up with an "earn while you learn" model and am building sales funnels for my students and clients. I made my first 1 CR this 2019 and would like to share those strategies with more people..  
I am a Creative Graphic, Website & UI/UX Designer with over 10 years of experience in the industry. My focus has always been on crafting user experiences that empower people. In addition, I have been conducting workshops in various creative domains. My ultimate goal is to help others achieve their goals and make this world a better place. 
I inhibit a strong passion for digital marketing and aim to benefit my clients through the same. I have assisted firms in building a digital presence and increasing their profits and brands to the next level. Through public speaking, offline marketing solutions, and digital marketing, I've impacted over 18000+ people.
Check all the boxes, where your answer is YES!
If you checked ANY of the boxes above, then you're invited to join The Creative Design Workshop😁
Yes! You will be certified for this workshop once you submit your assignment.
Creative Design Workshop Launch Offer (Save ₹20000)
Note: No exceptions would be made beyond the offer expiry date. The prices would go up and no free bonuses
Will Website Designing be the right thing to learn?
Creative Designing can be a great career choice for those with an interest in art and a passion for creating beautiful things.
The program is easy to use and it's fun. With this, you'll be able to build your own website and deliver what you desire to in your own unique way. This platform doesn't require any coding. It is not just a game of skill; it's also about learning all these shortcuts so working efficiently becomes second nature.
Will this be helpful for me in the future?
By working hard through this course and applying what we learned today to your next project or work opportunity (or even a personal hobby), there is no limit as long as our imagination sets boundaries. The possibilities are endless – and it'll be a new chapter completely focusing on your own development and growth.
Do I need to know the basics of website or coding to sign-up for this workshop?
You'll be able to take advantage of this course's tutorials which teach new users how Web Designing works in easy steps. You don't need to have previous experience in WordPress because by the end of this course your skills will be skyrocketing.
Why should I learn it from here and not just on Youtube?
In this course, you will learn how to use the basic features of the software. You will be able to create and modify simple web pages, add a variety of plugins, transform a simple web page to something appealing, and create a basic design layout, learn how to have a domain name of your onw.
You'll learn how to master the basics of WordPress by creating a web page completely on your own. You'll also discover how to work with domains, plugins, templates, layouts and so much more.
You'll also learn how to master WordPress by taking on a series of real-world projects that you can use to showcase your skills in any way you like. You'll learn how to use a variety of techniques and ask any doubts you have while in the process.
All in one, we'll be giving you something you won't be able to experience to the fullest anywhere else. Our dedication is to your growth.
No. We don't provide refunds in any case. If you are not sure about the workshop, check out the testimonials, read more about the trainer and take an informed decision. In case you miss out on attending the live workshop, we can move you to the next batch only ONCE.
Are the Sessions Live or Recorded?
We follow a hybrid teaching methodology, It starts with Live class giving you the insights and teaching the basics, then the recordings are available seeing which you can further learn and practice.
Every Week 2 Days live classes are being hosted
What exactly is Growth Club?
Growth Club is a learning platform that doesn't specialize in categories but rather in smart strategic learning. We offer various courses to individuals who are passionate about building their creative careers. Our team has combined experience of 10+ years in the respective fields have come together to help you learn the best industry practices in creative fields.
Why should I choose to do the course here?
We have a passion. For your future. We at Growth Club, focus on teaching courses in a comprehensive way, emphasizing fundamentals and helping individuals discover their true potential. We believe in long-term associations with individuals for any kind of assistance and guidance towards the creative learning curve, thus elevating designers for the modern world.